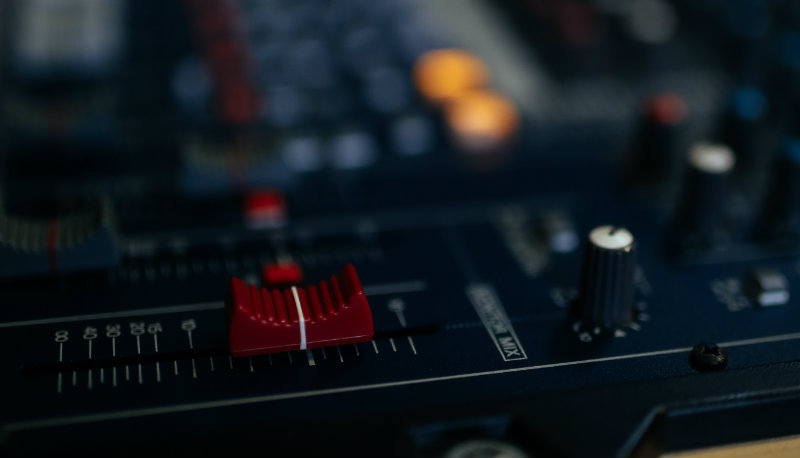 How To Deal With Volume Complaints
In the same Sunday morning service I've had two people approach me with differing complaints – one asked if the worship could be turned up while the other asked if the worship could be turned down. In most churches it seems like the sound is never quite right. The fact is, it's one of those, "you can't please everyone" areas. Many years ago I had to navigate a different problem though. The volume was driving people away.
It's one of the reasons why I wrote the following two posts: Turn the Volume Down! & Turn the Volume Up! as well as why I asked my friend, Josh Cummings, to write this follow-up post: Unlocking the Secrets of Church Sound.
I'd like to offer some advice on dealing with volume complaints. These ideas will help leverage what you believe the volume levels should be each week with the myriad of volume adjusting requests you may have to entertain.
Acknowledge Mistakes.
If the shoe fits, wear it with grace. You should know if the sound was off on a particular Sunday. If it was, simply acknowledge to your listener that he or she is right and that you will be looking into what happened. If you are unsure about whether the sound was grossly off from the standard, still let them know you will be looking into it (and do).
Respect Others' Opinions.
Intellectually, we know everyone is entitled to their opinions and ideas. Practically, it can be a lot more difficult to respect and honor them. Make sure any person who has a concern or frustration in this area gets your undivided attention. Listen closely to their perspective. Seek to understand it fully. Honor them by recognizing their thoughts are important and matter. Do not try to 'defend' or 'answer back'; let them have their say. Once that is done, kindly seek to help them understand where things stand with the sound.
Know Your Target Audience.
It was a lot easier for me to respond to people's complaints simply because I knew who our target audience was. Because Elim Gospel Church has a strong desire to reach the younger generations, they are willing to push the envelope a little on volume issues in order to reach them. That's not to say I would blow people's complaints off, but I would be armed with the "Why?" behind our reasoning – which often resulted in my listener respecting and sometimes embracing our decision when we were done talking. 
Understand The Challenges.
As I just suggested, volume challenges are often beyond our control because of a lack of training, poor equipment, or bad acoustics. Although none of those difficulties should be given as the ultimate excuse, they should also play a role in helping others understand that resolving volume problems aren't as simple as they might think. It is extremely important, however, that you ALSO give your listener the confidence that your team is working on solutions to those challenges.
Create and Hold To Your Standards.
It's a lot harder to argue with well defined, tried and tested, standards. This is why I recommend your church purchase a dB meter and spend some time determining the best sound levels for your room, and sticking with them. This removes some of the 'personal opinion of the sound person' challenge. If they are aware of the standard and held responsible to hold to it, then you are much less likely to get complaints, and when you do, you are more likely to be able to respond with confidence. Even better, if you have a digital sound board, learn how to program it for individual bands or band members so that your sound tech is less likely to make mistakes when mixing.
I also recommend reading Willowcreek Church's Audio Volume Policies. Understand, they are a huge church, but the fact that they have taken the time and energy to figure these things out should be a testimony of the value they find in getting it right. 
Write A Position Paper.
If volume ends up being an ongoing issue for your congregation, consider writing a position paper underlining your values, standards, and limitations. Again, this simplifies communication. You can be sure people are hearing it said the way you want it said, and you can always follow up with people after they've read it over. The link mentioned above also points to Willowcreek Church's Audio Volume Open Letter. It's a great example of what your position paper might look/sound like.
You can address concerns with your congregation a lot easier when you know your team is well trained and not just doing a 'hack job' of it. Ask each sound tech to subscribe to www.behindthemixer.com to keep them focused, sharp and on the cutting edge of all things church sound!