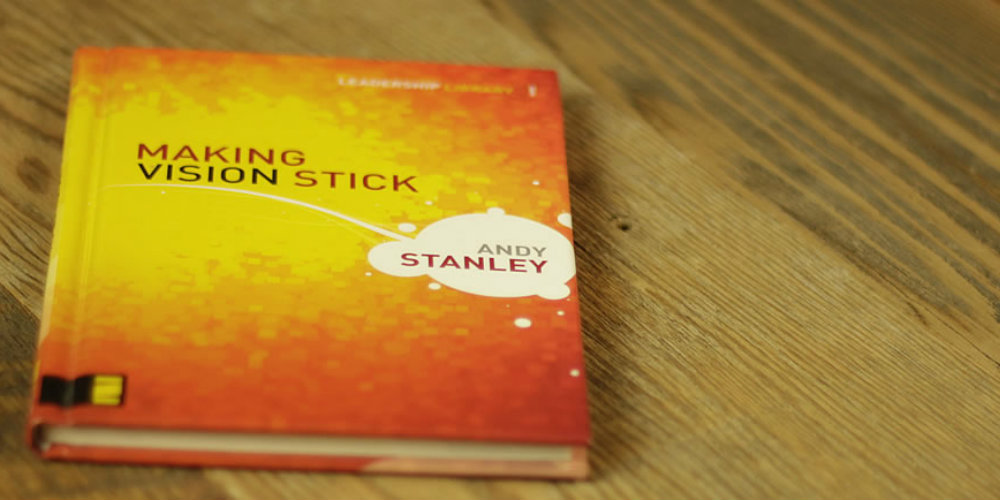 It's important that leaders choose to be students of communication. We should never assume we have 'arrived' or 'know' how to communicate effectively. Our culture is constantly morphing. History is made every day. Innovation and creativity demand that we stay sharp. To fail to do so means we will only reach a small segment of our community.
In today's post I want to share a quick quote and recommend Andy Stanley's small, yet well written book, 'Making Vision Stick'. I urge you to add it to your library. I reference it several times through my year and ask many of the leaders I work with to purchase and read it. What I really like about it is it's simplicity. Andy lays out five key principles to ensure that vision stays front and center in the hearts of your church attendees.
The following quote is the first of three steps found under the second main principle in the book, "Cast the Vision Convincingly".
---
Define the Problem
"To cast a convincing vision, you have to define the problem that your vision addresses…. Every vision is a solution to a problem. If your vision doesn't get traction, something that needs to happen won't happen. A problem will continue to go unaddressed. To make vision stick, your audience needs to understand what's at stake. It's the 'what's at stake' issue that grabs people's hearts. Only a clear explanation of the problem will cause people to sit up and say, "Something must be done!" If your target audience doesn't know what's at stake, the vision will never stick…. 
To cast your vision in a convincing manner, you need to be able to answer these two questions: What is the need or problem my vision addresses? and What will happen if those needs or problems continue to go unaddressed?"
---
EXAMPLE #1
This Sunday, pastors are casting a vision, right? Whether it's giving an announcement about an upcoming church activity or preaching about forgiveness, people need to know why it's important; what's at stake.
EXAMPLE #2
Someone on your team is likely in need of more committed volunteers (probably in the children's ministry!). It's very important that you follow Andy's advice when recruiting others to get involved. At the end of the day, it's not about filling an empty spot, it's about making a difference in the lives of those you serve. That's the need your're addressing (not the need of a warm body in a room to babysit.)
EXAMPLE #3
You may even need to cast the vision to yourself at times. Perhaps this week you have a funeral that you will need to administrate and speak at. Defining the vision, and consequently, the need, will help clarify what you will say and do to best care for the needs of those attending that event.
---
What vision are you casting this week? There's no doubt in my mind you should be casting the vision about something, it's just a matter of what. When you do, don't forget to FIRST define the problem!
Disclosure of Material Connection: Some of the links in the post above are "affiliate links." This means if you click on the link and purchase the item, I will receive an affiliate commission. Regardless, I only recommend products or services I use personally and believe will add value to my readers. I am disclosing this in accordance with the Federal Trade Commission's 16 CFR, Part 255: "Guides Concerning the Use of Endorsements and Testimonials in Advertising."